Lake of the Ozarks Vacation Rentals
Welcome to Pennington Properties, brought to you by Edge Builders.
Pennington Properties has 3 homes to choose from and one RV. A 3-bedroom home near all the action at the 7MM. This home is a 2nd tier property but only minutes from the water. Our other two homes are on the water at the 22MM and the 23MM. They sit in great coves and are in the heart of the Lake of the Ozarks. One is a 4-bedroom ranch and is currently under remodeling. This home has an optional RV that can be rented with it that has a king bed in it. Our other lake home is a 6 bedroom, 5 1/2 bath. Both of these homes are in the heart of Osage Beach, conveniently located by land and in a great water location with a fantastic cove for swimming.
Jason & Tricia started Pennington Properties from their love of the Lake Life! They want your time spent in one of their properties to be stress-free, enjoyable, and fun!  We pride ourselves on finding convenient homes that are convenient by land or water. Our homes have been updated with the most up to date amenities from the deck to the kitchen, to the flat screen tvs.
Tricia and I operate the vacation homes, Tricia cleans each one and I do the necessary repairs. You are dealing with one of us, the owners when you call. No one is more concerned than us that your stay at Pennington Properties is perfect.
Tricia and Jason welcome you to your home away from home.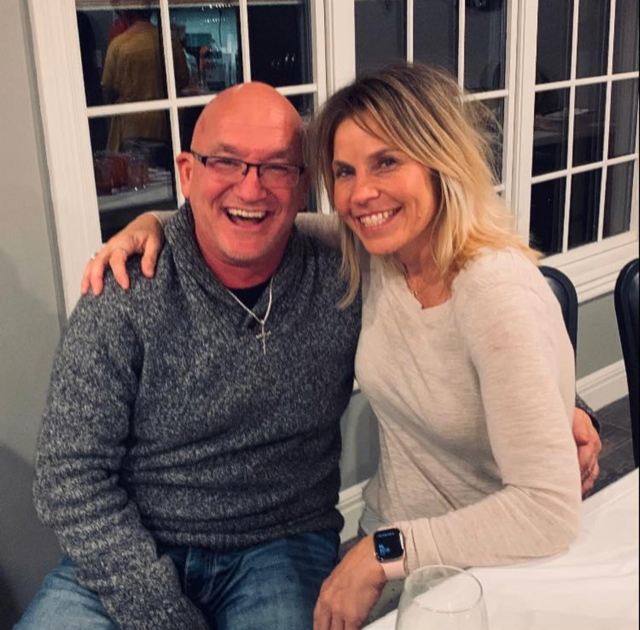 What Our Clients Are Saying
Labor Day Weekend Get-A-Way
We have been coming to the lake for years and it seems our group is getting bigger & bigger to come down with us. This house was everything we needed- the 5 bedroom/4 full bath was amazing. The layout of the home is also very open as far as the kitchen/living room area. SO clean- I was very impressed with the cleanliness. The kitchen had everything we needed & everything was stocked down to the Kleenex! Communication was great with Jason. Would definitely recommend!!
GREAT
This place was amazing!
So Fresh and So Clean Clean
This house was immaculate. All the amenities you would need!
Awesome Property with a Great Location!
We stayed here for a bachelorette party and we highly recommend this property! The house was very clean and big enough to fit 9 adults comfortably. They had everything we could have needed for our stay.
Vacation
The home was well appointed with plenty of bath and kitchen towels, kitchen utensils, trash bags, and most everything we needed. The host was quick to respond. The only thing is the driveway…very steep and angled, but we loved our stay.